How Do I Keep Pests Out Of The House?
Posted on
April 12, 2021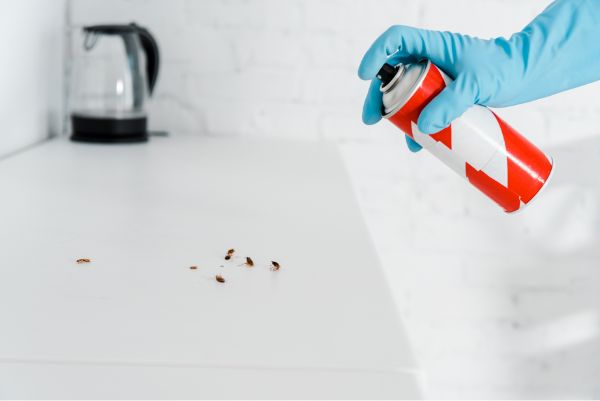 Are you having trouble keeping pests out of your home? This can become prominent when weather changes occur. You'll start to notice more critters trying to find their way into your space. Instead of taking action after they've already breached your property, be proactive and try to keep them from entering your home in the first place.
There are a few options to make sure pests stay out, and that has to do with making the inside and outer perimeter of your house and yard less appealing. Using natural remedies and pesticides to repel certain critters can assist in these situations. But let's start by looking at these helpful tips. They'll be able to help reduce the likelihood of having pests get into your house. It will also help in making sure you can keep them out for good.
How To Keep Pests Out
External Measures
It's best to start by protecting the outside of your home. Making the area surrounding your home's perimeter undesirable to bugs, rodents, and other pests from settling will thwart them from entering the house.
Garbage & Litter Disposal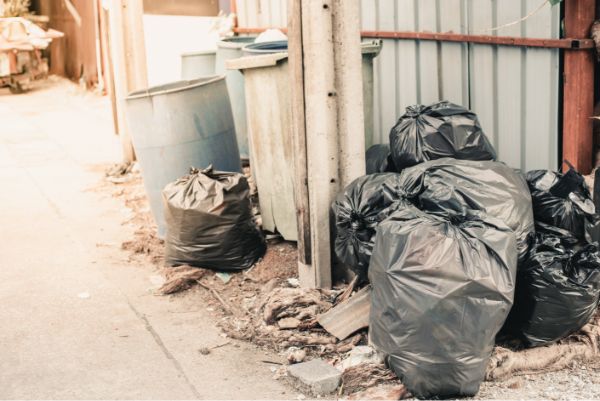 It is well known that garbage and debris can attract pests. Critters such as rodents, ants, or roaches, and it is best to dispose of your household garbage properly. Ensure your garbage and recycling bins are well sealed with tight-fitting lids. Make sure you also keep them farther from the home if possible. Be sure to clean your bins out regularly, rinsing them so sticky residues that attract pests aren't left behind for them to find.
Avoid Standing Water
Make sure there isn't any standing water by your home as this can attract certain pests and is a perfect breeding ground, making them harder to get rid of. Empty any buckets or rain barrels when they get full, or ensure you seal them off thoroughly. It is essential to make sure you clean out your gutters and drains as well to avoid a breeding ground close to your house.
Clean Downspouts & Gutters
Keeping your downspouts and gutters free of debris also helps keep birds away from your home. If you don't give them an appealing place to roost, they will likely search elsewhere.
Keep Plants & Mulch Away From The Homes Perimeter
Trimming back any shrubs, branches, or plant life away from your home can help. It will eliminate pests living in those plants from getting in your home. The further you can keep the pests away, the better. It will be more likely it will be for them not to enter your space. When plants are close to the home's exterior, they act as a bridge pests use to get inside and stay.
You should also use mulch in gardens further from the home as it acts as an ideal shelter for pests to congregate. It's better to use things like loose rocks or stepping-stones in places that touch your home's foundation. These types of materials help keep pests at bay as they are less desirable living areas.
Check Your Doors & Windows
Ensuring you seal your doors and windows properly is imperative for keeping pests out of your home. Pests, especially bugs, can sneak into many small openings around the house, including those in window frames, screens, and doors. If you notice your doors and windows aren't flush, you can always add weather stripping to them to fill in the gaps. Or caulking for smaller areas to close off the spaces pests like mice or bugs can get in.
Ensure that if you have an attached garage to check your overhead door for gaps. The garage is a great place for bugs and rodents to enter the home. If you have holes in a screen, be sure to replace them as well. Mesh screens with 200 holes per square inch are the most common and most effective at keeping smaller bugs out of the home.
Look For Cracks & Gaps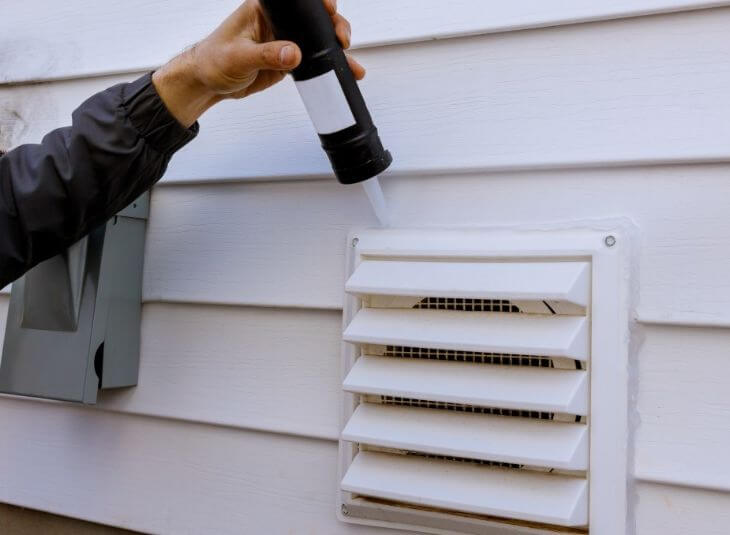 Since pests can sneak into even the smallest cracks and gaps around the home, it is important to check your home's foundation to ensure yours are sealed off properly. Over time the weather and settling of the ground can cause your house to shift slightly. This causes cracks in its foundation which can leave your house vulnerable to pests. It's a good idea to routinely inspect your home. Start by looking for foundation cracks and loose siding. Next, check the roof for bent flashing or missing shingles. Look for gaps around pipes and wiring, or crevices under the deck as well.
The best way to block these off is to use steel wool, sheet metal or copper mesh so the critters can't chew through it. Expanding caulk is an easy method but can be chewed through. So if you use it, add another layer of sturdier material on top, to ensure the seal is chew-proof. You can use cement or any mortar as an effective option as well.
However, if the problem resides on the roof or garage door, calling in a professional from these industries to properly fix the issue is the best course of action.
Internal Measures
Even if you looked for cracks, gaps, and loose panelling outside the home, sometimes checking inside can have a better outcome.
Look For Gaps And Crevices Inside The Home
Looking inside cupboards, around pipes, vents, the attic, and in corners of rooms can show how the pests are getting in. If you see any gaps and notice airflow coming from outside, seal them off as soon as possible. It's also a smart idea to set up traps in these areas. Especially if you've noticed that pests have already begun sneaking inside.
Proper Food Storage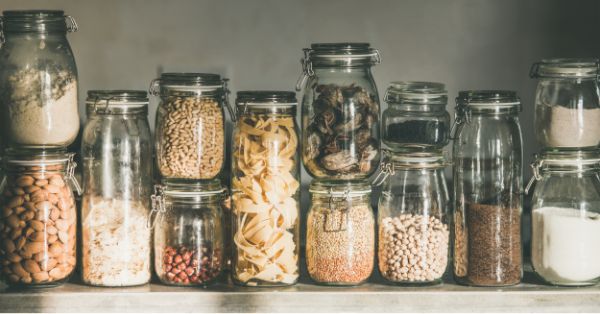 A lot of pests search for places to live and breed because they can sense food. Make sure you are sealing your food correctly so rodents and bugs can't access it. This will help keep pests at bay and make your house seem like an undesirable spot to live. Cleaning out the fridge, pantry, and cupboards from spoiled or improperly sealed food regularly is smart. It can help you greatly when it comes to keeping pests out.
Routine Cleaning & Maintenance
Keeping a clean home that you routinely maintain is necessary. Make sure you vacuum and mop regularly. Especially the kitchen and dining room where food could get dropped is vital to keeping pests away. If there is no food for them to find, they won't come around.
Cleaning also disrupts any spots that pests may have been hiding out. By discovering their exact location, you can now easily remove the pests from your home and seal off the opening. It will help in preventing pests from returning.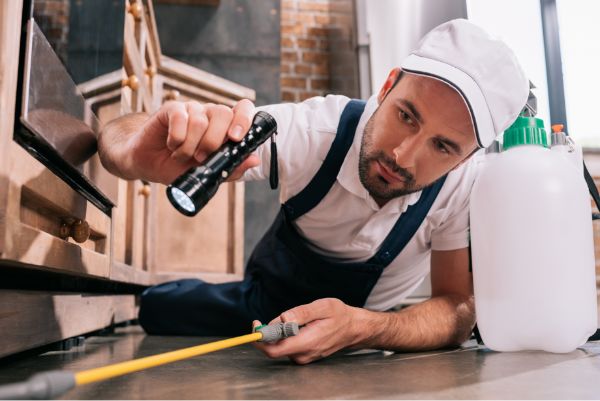 Are you are looking to keep pests out of your home and need assistance with the process? Martin's Pest Control can offer help with our proactive program. We can provide monthly inspections and preventative treatments for your home or business to keep it pest-free. Martin's Pest Control will also proactively treat seasonal pests. We do this so you can live without the invasion of pests. Some homeowners or business owners experience this when a proactive program isn't in place.
For any pest control needs, Martin's Pest Control is the team to get the job done right and keep those pests out. Contact us to keep your home pest-free.