ABOUT MARTIN'S
PEST CONTROL
ABOUT OUR COMPANY
THE EXPERT ON THE TV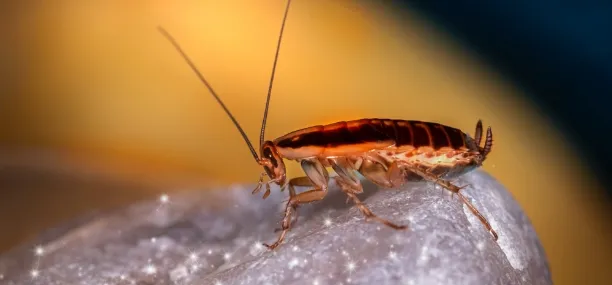 Trusted Expert
When it comes to pests in Calgary and surrounding communities, Bill Martin, owner of Martin's Pest Control, is a recurring, and trustworthy guest on local TV and Calgary radio stations.
In fact, recently, Bill has spoken with the Calgary Sun, CTV News, and other local media about a rise in cockroaches found in the city. He is a trusted expert in his field, and therefore you can trust Bill to handle all your pest problems!
Family-Owned Business
We are a family-owned and locally-operated Calgary business. Additionally, our priority is building relationships of trust with our valued customers. We provide them with peace of mind by offering the best pest management programs and services possible.
When you hire us, you have the advantage of knowing that knowledgeable staff are working for you. We ARE experts from the top down!
Licensed technicians
Alberta licensed team of technicians that have received additional training from the University of Guelph and Lakeland College. We are also certified by the Alberta and British Columbia Environment Ministries.
We have five pest control licenses: Fumigation, Structural Pest Control, Exterior Rodent Control, Landscape, and Mosquitoes. Trained with Aerial Work Platform Safety, our technicians are also COR certified. To protect you best, we also carry a $5 million liability insurance.
Martin's Pest Control is built on integrity and maintaining relationships in a world where so many are cutting corners!
WE RETURN CALLS
WITHIN A FEW HOURS – GUARANTEED
Commercial and residential clients
Martin's Pest Control's services are designed to accommodate a wide range of residential and commercial clients. We also have programs and services that focus on pest prevention. Truly, this is just as important as getting the problem under control.
Pests can disrupt your peace of mind. Also they can contaminate food, destroy your garden and property, and more. As part of our pest control services, we inspect your premises to evaluate and pinpoint exactly how to keep you pest-free and worry-free.
In order to serve you better and faster, we use leading-edge electronic technology with real-time reporting. This is set up at every visit and means we will also send you an electronic report. This also includes photographs of our findings. Additionally, all of this is done in real-time!
BILL MARTIN
OWNER OF MARTIN'S PEST CONTROL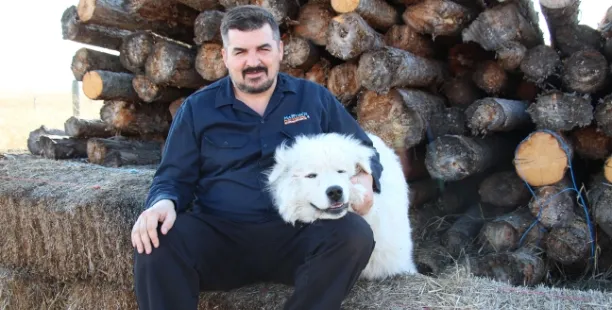 Bill Martin - Owner
My name is Bill Martin. I am a licensed fumigator, exterminator, and also the owner of Martin's Pest Control. I'm originally from Newfoundland. My reputation in my new home, Calgary, is built on providing friendly, prompt, and outstanding service.
As long-time residents, my family and I are proud to call Calgary home. Like so many of our customers, we value this unique part of Canada. We are therefore committed to working hard to create and maintain safe and healthy neighbourhoods.
PUT YOUR TRUST IN MARTIN'S PEST CONTROL BECAUSE:
We are there when you need us
We'll answer your calls within a few hours guaranteed
We give outstanding friendly service
You see the same familiar face every month
We get results
Service from licensed technicians who care
If for any reason you are dissatisfied with our service, we will return to make it right.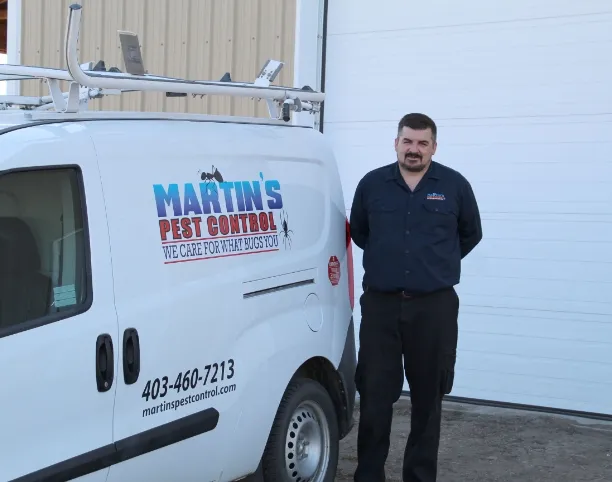 MAKING A DIFFERENCE IN OUR COMMUNITY
A CARING LEADER – A CARING TEAM
At Martin's Pest Control we strongly believe in making a difference in our community and around the world. It's because of you, our precious and valued customers, and your trust in us that we are able to give back to those in need! THANK YOU!
Mission trip to Haiti
The Boys and Girls Club
The Legion
Soap for Hope
Project Jack and Jill
Christmas Parade
Navy League Cadets
Children's Festival
Bottle drives
Block Parents
Airdrie100 men who gives a damn
And more …