How To Hire The Right Pest Control Company
Posted on
November 22, 2019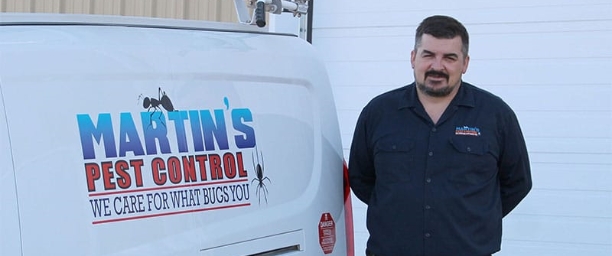 Start With Research
When hiring a Calgary pest control company, you want to make sure you get one that cares about you and your problem. The first step you should always take is doing research. Start by checking their online presence, reading reviews and even making a few phone calls.
Licencing, certifications, and safety insurance measures, along with warranties, are the types of business points to list and consider in your decision-making process.
Make An Action Plan
After you have your information analyzed, a good choice should stand out from the others. At this point, you should be feeling confident that your choice will bring a solution to your pest problem. Make the call to your chosen pest control company.
Ask for a written contract for services, fees, and guarantees. Discuss the services requested and set a date for service. Ask about preparation in the home before their visit. Also, find out what they do to get the home back to normal after treatment. Make sure you discuss what happens if the pest problems reoccur.
Some companies will come back and re-treat for free, and others will charge you again for multiple treatments. If the company is resistant to provide this, reconsider your choice, and go to the next quality pest control choice on your list.
Set Realistic Goals
Sometimes you expect the pests to magically disappear and never be seen again after a pest control treatment plan. Mother Nature has an odd sense of humour and often makes sure things don't always go as we expect. You will probably have a few stragglers for a few weeks after treatment, but if pests are still active, call the company back and make sure they honour the extermination warranty outlined in your contract.
Or you may assume that the pest control operator will clean everything up when he leaves. In your question session, make sure you find out how effective each treatment is and what to expect at its conclusion. Some companies require you to arrange for pre and post-treatment preparation and cleanup.
Review How Effective You Think The Company Was
Once the pests are gone, review the entire process and consider if it resolved your concerns, or whether you could have improved on any areas. Save the number of a great service provider in your phone for your household services index.
You may even want to post a compliment on their website. Conversely, don't be afraid to post negative comments for terrible service on websites and register your problem with the Better Business Bureau. Reputable services will always put customers first and strive to problem solve disagreements.
Remember, you are in control and have the right to excellent service under your contract terms, for the money paid to any pest control service.
If you need help with a pest or insect problem, reach out to Martin's Pest Control today. Also check out our other blogs for more useful tips, including pest control for homeowners.