Preventing Pests Inside Your Home
Posted on
January 8, 2020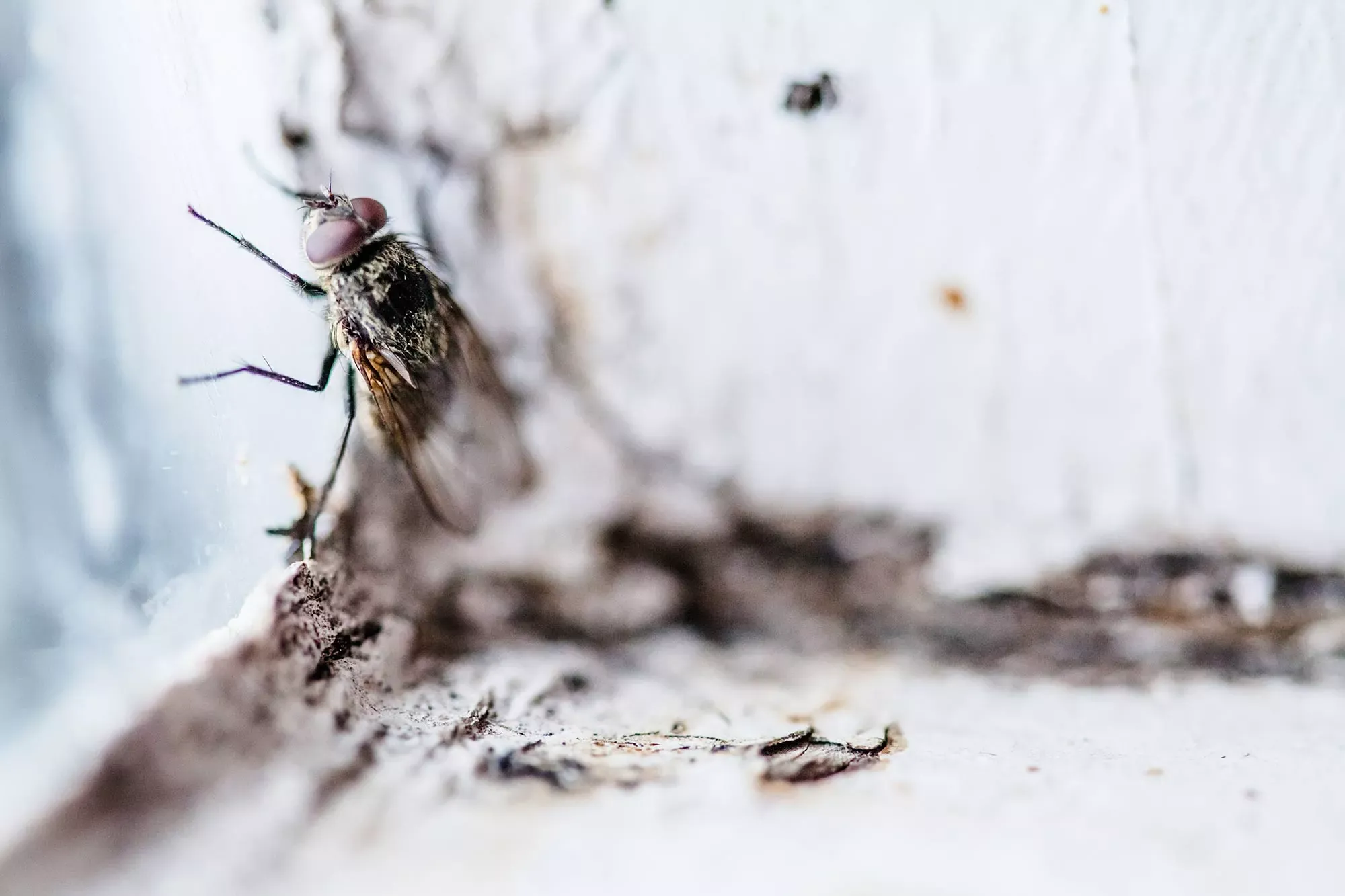 Welcome In The New Year Knowing Your Home Is Pest Protected.
Holiday entertaining can be enticing for pests as well as humans. Leftover food, garbage, crumbs, clutter, piles of wrappings and boxes are a draw for pests to enter your home. With the New Year on the horizon, it is a good time to go through a pest protection checklist. The list will also let you check for any maintenance issues to put on the to-do list.
Prep For Pest Hide & Seek
Do a little reading on the potential pests that could become a problem. Identify their habits to deter or eliminate them, then when you find a problem, you will be confident in how to deal with the pest infestation. You can also check out this handy guide for some pests you might encounter on your checklist rounds.
Gather a clipboard, pencil, pest prevention caulking, quick-dry putty, steel wool, screwdriver, flashlight, and insecticide dust to begin your hunt. Look for cracks and conditions that might encourage pests to flourish.
You will be looking for small holes or areas they can enter the house. Also, check for conditions like moist, dark areas or current evidence of pests already in the home. You can choose to immediately fix any problem areas or make notes to attend to the various areas promptly. .
Areas To Inspect
Windows & Doors
Check for any holes in screens or gaps in weather stripping that would allow pests into your home. Mice can squeeze through a hole the size of a pencil diameter. If you can see the light or feel air coming through mouldings, seal these areas with a good latex sealant.
Fix small holes in screens by pushing metal fibres back together and sealing with a dab of clear nail polish. Sometimes the screen will pop from the frame. A screen roller can be used to push the screen back into the frame again. Repair cracks in the window with latex sealant or quick-dry putty.
Door sweeps can wear out and need replacing. Repairs here can also keep drafts out in winter. Weather stripping around the door jamb can become damaged, so look for areas where cracking or pieces are missing.
An area people often overlook is their garage doors. Make sure the bottom rubber has not come off, and the weather stripping around the door is still in good condition.
Under Sinks & Appliances
Insects like to set up shop in damp conditions. Check for any leaks that need repair and seal off any problem areas. If the basement is too moist, consider using a dehumidifier in damp areas. Pesticide dust can be applied to some of the areas to keep the insects away from them.
Vents & Holes To The Exterior Of The House
You may have installed some new fixtures or media conduits in preparation for the holidays, but forgot to pest-proof the holes surrounding wires and pipes. Pest preventive foam caulking is perfect to use in these instances. Again, larger holes can be covered with a small mesh screen for vents that need to be left open. They can also be stuffed with steel wool and sealed with caulking for those that don't.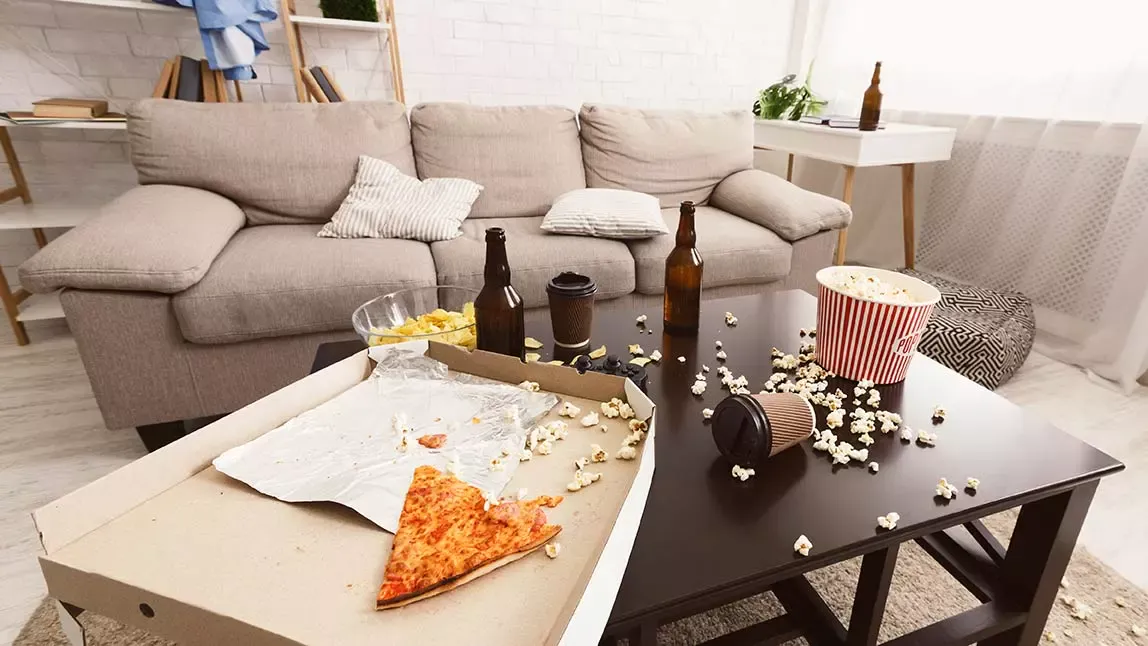 Cluttered Areas
A good house clean after Christmas not only prepares you for a good start to the New Year, it also helps deter any pests taking root. Make sure children haven't hidden dishes under beds or couches.
Give a good vacuum to eating areas. Make sure all your foodstuffs are back in the pest-proof containers. While baking those Christmas goodies, you might have overlooked putting them back in those containers.
If you find articles infested with insects, isolate the item in a sealed bag and remove it from the house. Some people think bugs are killed by putting materials outdoors in freezing weather.
A study showed that a minimum of 80 hours in -16 degree weather was needed to kill bed bugs in all stages; however, some larvae survived -20 degree weather. If the item can be treated or thrown out, it would be a better way of eliminating the pests.
Empty room garbage bins, seal the final garbage bag, and take it out to the disposal area. Move the containers away from the house's foundation. If you keep bins in the garage until garbage day, make sure the garbage can seal is good, and the lid fits tight. Take paper and boxes to the recycling centre.
COutside Surfaces
Look for holes in the siding and along the bottom and top of the walls. These are areas where mice or even squirrels might enter. Give a quick check to the roof to make sure shingles are in place, and there is no substructure damage.
Caulk any holes and schedule repair time for more significant problems.
Use quick-drying parge cement or an outdoor sealant for sidewalk and foundation cracks. Remove any debris against the walls of the home to deter pest nests.
See this useful checklist and information about pests from the Smithsonian Museum Conservatory Education Department.
If you are still in hectic holiday mode, give Martin's Pest Control a call. We can do a comprehensive inspection of your home.